The Standard Chartered Visa Infinite X Card offers 30,000 air miles as a complimentary gift to new cardholders. Two miles is available for as low as for a dollar. Besides, the card provides 3 flexible options to choose their rewards.
However, the reward points are available for X card qualifying transactions. Cardholders should look for qualified merchants if they take part in the program.
The 2-miles-for-one-dollar is only for foreign currency transactions, and applicants can only get 1.2 points from local transactions. Lastly, the annual fee is expensive.
Key Features
3 reward systems for cardholders to choose one: 1. Air miles rewards, 2. Cash rewards, 3. SC EasyRewards program for lifestyle livings

The SC EasyReward Program uses a point system to offset dining, groceries, fashion shopping, and travel-related expenses.

Apply online using the MyInfo system

Annual 2 complimentary lounge visits to Priority Pass worldwide

The reward points converted and accumulated by shopping do not expire.

A free travel insurance policy with coverage of up to S$1,000,000 using the card for buying travel fares

Use Apple Pay, Google Pay, and Samsung Pay to shop with this card

Use One-Time-Password(OTP), a 3DS security technology, for online shopping

Get instant free-interest cash with a one-time processing fee.

Entitled to interest-free installment loan

Send funds to your friends with a one-time transfer fee

Entitled to the benefits from The Good Life Privileges programs from dining, shopping to travels

Qualified for temporary credit limit increases
How The VISA Infinite X Card Works
Once approved, you enroll in the Card Rewards Promotion, in which you can accumulate 360 easy reward points by spending. Three more flexible redemption programs are available for you to convert points according to your preferences. 
First, you can change the 360 easy Reward Points to air miles. A maximum of up to 2 air miles(also called KrisFlyer Miles) is available for one dollar spent on "X Card Qualifying Transactions."
Second, you may choose a cash rebate of 2% on dollars spent. Lastly, you can use the points to purchase travel credits like air tickets, hotel booking, and transportation services. 
One more thing, the 360 reward points you accumulate can offset the consumption of food delivery, groceries, and dining. Besides, you have a gift of a 6-month Disney+ subscription once you activate your infinite X credit card.
As a Standard Chartered credit cardholder, you can enjoy the special prices when dining and shopping at the Marina Bay Sands, hosting the best local and international brands in town. You may save up to 30% on your dining bills next time when using the X card.
30,000 Bonus Miles Promotion
What is impressive for new cardholders is the 30,000 bonus miles which speed up your travel dreams. But you should beware an annual fee of S$695.50 is a first charge to your credit card account after approval.
Pros
New cardholders receive a fabulous gift of 30,000 air miles upon approval. More than that, you can convert each spending dollar into up to 2 air miles. Standard Chartered also gives you a 6-month Disney+ subscription as a welcome offer.

Flexible options are available to convert your spending dollars into more rewards. Standard Chartered provides 3 redemption options: air miles, cash rewards, and travel credits. You have more control over your reward choice.

The SC EasyReward program offered makes it exciting to offset your dining, groceries, shopping, and travel buys. You can reduce your consumption costs by directly deducting the "360 Rewards Points" accumulated. You may need to know the reward points never expire.

You can use your infinite X card to pay utilities, education expenses, and taxes like a bank account. That means you have more time to repay. 

Also, you may extend your expenses if they are over S$200 for each transaction. You only need to enroll in the EasyPay installment program. The loan interest is zero, but you only pay a one-time processing fee. If you are an iPhone user and buy for S$500  or above each transaction from Apply Pay, you may pay back later using the 0% interest installment loan program. You have more cash on your hand for a longer time.

The "Live the Good Life" program offers excellent discounts and privileges from the restaurants, fashions, and entertainments all over the town. Therefore, you enjoy the many benefits from the Standard Chartered credit card offers. 
Cons
The "360 Rewards Points" program is only available to "X card qualifying transactions." Transactions beyond the definition are not fit for the point of accumulation system. You should be careful in looking for merchants offering the "Qualifying Transaction" services.

If you intend to earn as many miles from the credit card as possible, you must shop using foreign currency for the "qualifying transactions." You are the lucky one provided you, by chance, use frequent foreign currencies shopping. And a foreign currency transaction fee may incur. Besides, you may only earn 1.2 air miles for every dollar spent. 

You must pay an expensive card fee before you use it. Apart from American Express, Standard Chartered charges the second-highest among peers in the market. 

You choose either a physical card or a digital one for use. Unfortunately, you may need to fix your cell phone and cannot use shopping.
How Standard Chartered Visa Infinite X Card Compares To Other Premium Cards
Banks
Annual fees(S$)
Interest rates
Minimum annual income requirements
Miles per dollar(local spend)
Miles per dollar(foreign spend)
Standard Chartered Visa Infinite X Card

S$695.50

26.90%

For priority/private banking customers: S$30,000

For others: S$80,000

1.2

2

Citi Privilege Card

S$535

26.90%

S$120,000

1.3

2

HSBC Visa Infinite Credit Card

S$650

25.90%

S$120,000

1.25

2.2

Maybank Visa Infinite Card

S$600

25.90%

S$150,000

1.2

2

OCBC Voyage Card

S$488

26.88%

S$120,000

1.3

2.2

UOB Lady Solitaire Card

S$407

25.90%

S$120,000

4

0.4
What We think of the Standard Chartered Visa Infinite X Card
In this Standard Chartered X Card review, we deemed that the Visa Infinite Card charges the highest annual fee among the premium card market. It levies over 50% than UOB(the lowest). 
The credit card outstanding loan interest rate is higher than four other card issuers. 
However, the income requirements are the lowest for other banks. The bar can be a minimum of S$30,000 for priority or private banking clients. The threshold of S$80,000 for non-Citibank clients is still lower than other banks at a minimum of S$120,000.
The air miles earned by the infinite card for one dollar spending are at the lower end of the market. The miles earned per dollar spent for local expenditures are 70% less than the highest card offers, and the miles earned for foreign spending are 10% less. But you may be aware the infinite X card gifts 30,000 air miles to new cardholders upon approval. That's still a significant offer to newcomers.
If you want to enjoy the benefits, such as the one-time 30,000 miles offered by the premium card service but have the lower income required by other banks, you may consider Standard Chartered bank's Visa Infinite X Card.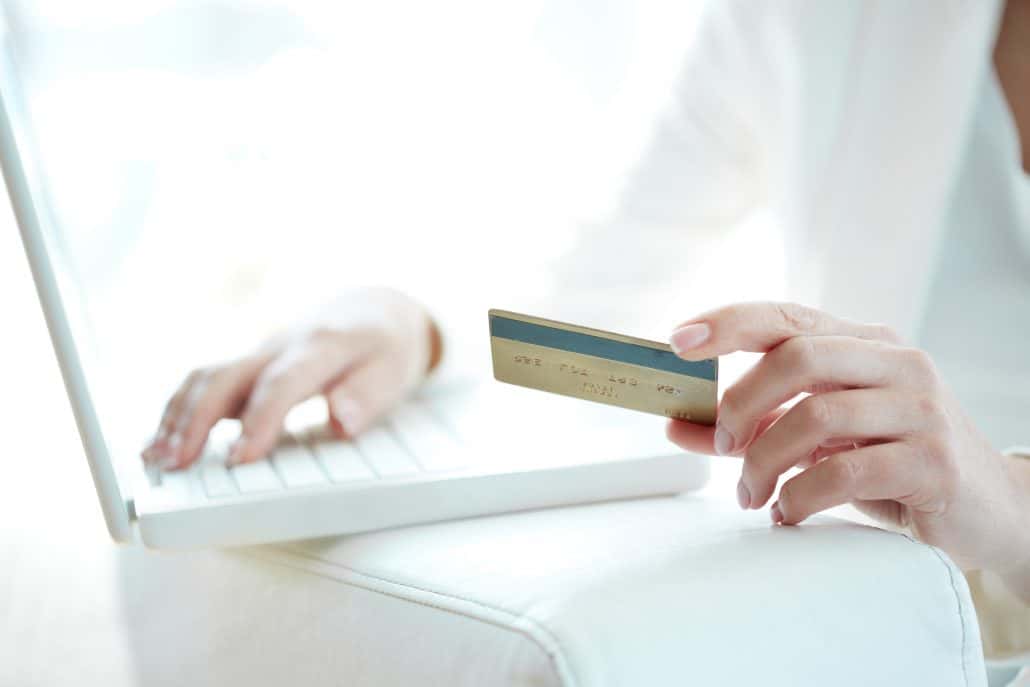 How to Apply
Eligibility
You must be 21 to 65 of age.

For Priority/Private Banking clients: S$30,000

For New customers: S$80,000
Requirements
Existing Standard Chartered Credit Cardholders need not provide any requirements except for other changes like income. They may present the proof to the bank.
For salaried applicants:
Copy of NRIC(front and back)

The latest computerized payslips or

The latest 6-month CPF contribution statements or

If you want a higher credit limit, the latest income tax notice of assessment(NOA).
For self-employed applicants:
Copy of NRIC(front and back)

The latest income tax notice of assessment(NOA) and the history of being in business for a minimum of 2 years
For 100% commission-basis earner applicants, one of the following applies:
The latest 3-month payslips and the latest income tax notice of assessment

The latest 6-month CPF contribution statements

The 3-month payslips

The latest copies of the 2-year income tax notice of assessment
Fees
Annual fees: The annual fees for the principal cardholder and supplementary cardholders are S$695.50 and S$107, respectively. They are non-waivable.

Finance charges: The bank will levy a finance charge of 26.90% p.a.(effective interest rate) on the unpaid outstanding loan amounts and an additional daily 0.074% charge on all transactions for all credit card payments.

Cash advance transaction fee: A cardholder should pay a 6% transaction fee of the cash withdrawn(a minimum fee of S$15). An extra 0.082% daily interest will be charged to the amount withdrawn until repayment in full.

Late payment charge: You will receive a S$100 fee if you do not repay the entire minimum payment or above.
We Are Answering Some Of Your Most Asked Questions
1. Is there a minimum spend on the Visa Infinite X Card?
There is no minimum spend and a maximum cap on your consumption except for your credit limit.
2. What are Travel Credits?
Travel Credits are cash amounts credited to a principal credit account. A cardholder can use the travel credits to offset the travel purchase qualifying transactions. 250 units of 360 Rewards Points are qualified to be a Singapore dollar worth of a Travel Credit to offset a dollar value of a travel purchase qualifying transaction. 
3. What are Travel Purchase Qualifying Transactions?
Travel Purchase Qualifying Transactions are travel-related retail transactions under the category of "Merchant Category Codes," including airlines, car rental agencies, hotels, railways, cruise lines, boat rentals, and tourist guides.
4. What is "Transfer Rewards"? What is the charge?
You can select from a list of participating merchants and convert your 360 Rewards Points into Hotel Partner Points or Airline Partner Miles. The transaction fee is S$26.75 and takes 5-7 business days.
5. How do I get complimentary travel insurance coverage?
Every time you book the fares using Standard Chartered credit cards, you get protected by S$1,000,000 insurance coverage.
6. How do I get the SC EasyRewards program?
If you apply successfully for the Infinite X Card, you accumulate the rewards points each time you shop.
7. How long does it take to approve my application?
You should expect 14 business days if all required documents are ready for approval.
8. Can I transfer funds to another bank account from my Visa Infinite X Card? What is the charge?
You can transfer the funds into a bank account in 15 minutes, and the EIR(effective interest rate) is 2.83 per annum.
Our Final Thoughts
The Standard Chartered Visa Infinite X Card is suitable for applicants seeking quick reward point accumulation because of its 30,000 welcome gift for new cardholders. The applicants with a lower income threshold are also fit for the credit card.
Here are the three key takeaways:
Initial quick air-mile accumulation

The credit card is fit for people with an annual income of S$120,000. 

Flexible options of redeeming reward points
Finding the right credit card sure isn't a walk in the park. The same goes for finding the right loan plan and financial institution when you need fast cash, especially when you're going against time. 
With Instant Loan, you can easily get connected with the refined licensed financial institutions in the country, and receive straight on up to three personalized loan quotes tailored to your exact need. Ditch the time-consuming traditional loan inquiry, and send us a request for free!